About Chasemaster Wall Chasing - Chasemaster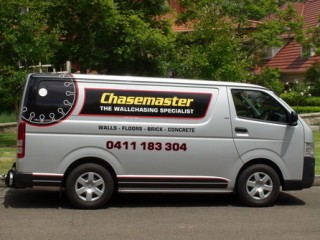 Chasemaster was founded in 1992 by Terry Ali.
Prior to this Terry had worked for and managed other Wall Chasing Contractors in the Sydney Metropolitan Area. In 1992 Terry decided to go it alone.
For the last 20 years Terry and his team have been contracting to the largest Building, Plumbing and Electrical contractors in Sydney.
Some of their major projects include:
Sydney Olympic Park
Newington Village (Olympic Village)
Moore Park Gardens (stages 1-4)
St George Hospital
North Shore Hospital
Darling Island Development
CBD high rise apartments
Schools
Nursing Homes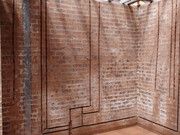 While we are at very comfortable working on larger projects servicing our larger contractors, we are equally comfortable on smaller projects. We have quickly completed smaller jobs for many of our smaller contractors along with other individual wall chasing jobs for home extensions, renovations or owner builders. In fact we pride ourselves on seeing many of our smaller contractors grow over the years into larger players in the market and of course these take us and our services with them as we are part of their team and success.
If you want an experienced wall chasing contractor with all the insight and experience Terry brings, please contact Terry the Wall Chaser for questions or queries regarding your wall chasing needs.